With the Covid-19 pandemic affecting the Thanksgiving holiday and warnings from experts about hosting or attending large gatherings, many families are opting for a scaled-back Turkey Day this year. Maybe it will just be your immediate family, or maybe a few select friends will join your family, but either way, you don't need to make large quantities of food this year.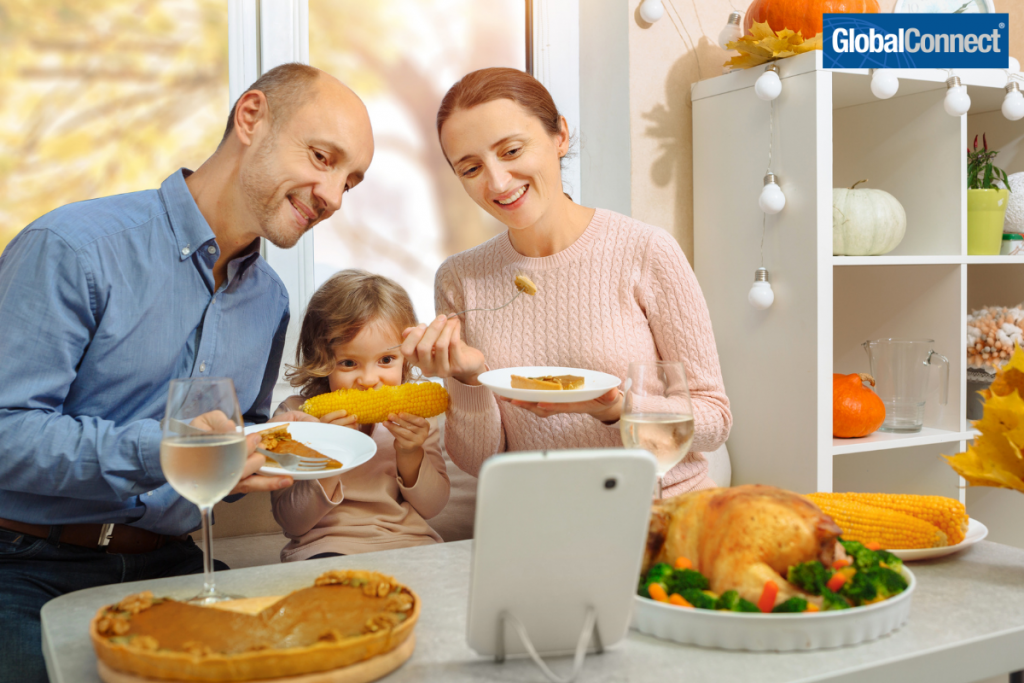 Just because you'll have fewer mouths to feed doesn't mean you have to leave out your favorite Thanksgiving foods. You can still have all the traditional dishes like turkey, stuffing, yams, mashed potatoes, and pumpkin pie; you'll just need to prepare less of it.
Here are some tips for cooking all the traditional Thanksgiving favorites that won't leave you with leftovers for weeks. You can also find recipes for a smaller Thanksgiving menu here.
Scale down your menu.
Limit your Thanksgiving menu to just five items. For example, choose one main dish, two sides, and two classic desserts, or some other variation. This is not the year for multiple types of potatoes or six different pies and cakes. Keep it small and simple.
Order Thanksgiving take-out.
Many restaurants and grocery stores are offering already-prepared Thanksgiving meals. Not only will ordering out help support a local business that might be struggling right now, but it also means no cooking for you! Some businesses are even offering individually boxed Thanksgiving meals, which makes it even more Covid-safe and convenient.
Let's talk turkey.
Unless you want to be eating turkey sandwiches for weeks, you probably don't want to prepare a 16-pound turkey this year. Instead, opt for sliced turkey or ham, turkey breasts that can be dressed up, or pre-cooked turkey cutlets. You'll save time and money, and nothing will go to waste.
Reduce recipes by half.
If you have a classic family recipe that you make every Thanksgiving, you can still serve it; just cut the recipe in half. Or maybe your family has a tradition of having several specific desserts every year—this year, focus on just one of those special desserts. You can still keep traditions special on a smaller scale.
Focus on health and safety.
To help lower the risk of contracting or spreading Covid-19 at your Thanksgiving gathering this year, consider these guidelines:
Limit your gathering to five people or less.
Hold your Thanksgiving dinner outdoors or in a well-ventilated space such as a garage with the door open, where people can spread out. It may not be as pretty, but it will be safer.
Do not travel or include anyone who would need to travel in your gathering.
Require everyone to wear a face mask when not eating or drinking and especially when indoors.
Delegate one person to serve all the food and put it on individual plates to minimize multiple hands on various utensils and touching surfaces.
Use paper plates, napkins, and utensils, and provide individual canned drinks.
Have plenty of hand sanitizer available as well as bottled hand soap in bathrooms. Use paper towels in bathrooms rather than a shared cloth towel.
Connect virtually with friends and family who are not able to gather with you this year. Consider coordinating menus and having a Zoom Thanksgiving feast.
This is the year to get creative and think outside the box for Thanksgiving. Hopefully, next year, you'll be able to return to your big family traditions, and you can all reminisce about the year you hosted Thanksgiving during a pandemic!