You've heard the exercise recommendations before—at least 30 minutes of activity most days of the week. But with our increasingly busy lives, sometimes it's hard to  find that small chunk of time to dedicate to working out every day. The most important thing is just to move more. This doesn't necessarily have to mean 30 minutes of jogging or lifting weights in a gym or an aerobics class. Exercise can be any activity you enjoy that gets you moving, that gets your heart rate up, and makes you feel good.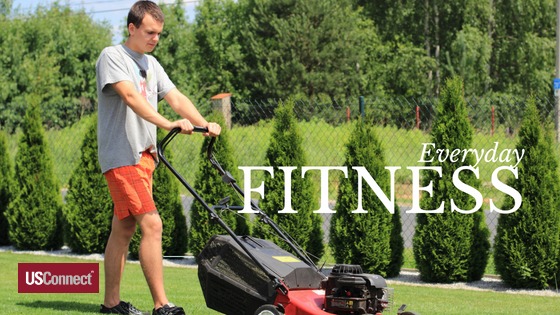 Working fitness into your daily routine is easier than you think. Try not to think of exercise in the traditional sense. Things like working in the garden, walking your dog, hiking with your kids, or even just mowing the grass are activities that get you moving and count toward your daily activity. The key is to change your mindset about exercise: once you do, you'll be surprised how you will begin to look for more opportunities to move.
Here are five simple ideas to incorporate exercise into your daily routine:
Take your dog for a walk, or go to a dog park to play frisbee, or throw a ball.
Play with your kids. Get outside and play tag, throw a ball, go on a nature walk, jump rope, run through the sprinkler, and just have fun.
Work in the yard. Gardening, mowing the lawn, and raking leaves are hard work!
Always take the stairs. And always park your car far away from your destination.
Clean your home regularly. Vacuuming, mopping, sweeping, and other chores can be a great workout, especially if you have a larger home.
The most important point is to find something active that you enjoy doing—if you're having fun, you'll be more likely to stick with it.