When you bite into your sandwich at lunch today, ask yourself: "How far did this food have to travel to get to my desk?" With today's global logistics, the answer could be more complex than you might think, with some types of food being transported thousands of miles before they are eaten. And consumers—especially millennials—are increasingly concerned with the sustainability of the food they eat.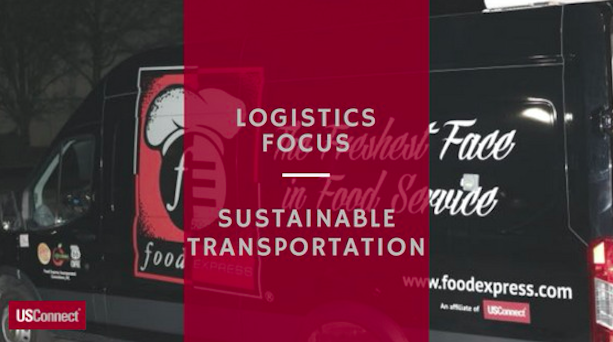 Aside from the health benefits associated with sustainable food choices, making food transportation more sustainable can have an impact on the environment and on world hunger. According to The World Bank:
Up to 50% of harvest is wasted between farm and fork—the moment we actually consume food.
Transport-related emissions account for about 15% of overall greenhouse gas emissions. And 60% of those emissions are coming from road transport.
Logistics costs affect small farmers disproportionally (up to 23% of their total costs).
To help companies make their supply chains greener, the US Environmental Protection Agency (EPA) developed the SmartWay program in 2004. The program, which is completely voluntary, has helped its partners save over 7 billion gallons of fuel, lower fuel costs by $24.9 billion, and reduce carbon emissions by 72.8 million metric tons. SmartWay, which is a public-private partnership among the EPA, state and local governments, and the transportation industry, accomplishes several things:
It provides a comprehensive and well-recognized system for tracking, documenting, and sharing information about fuel use and freight emissions across supply chains.
It helps companies identify and select more efficient freight carriers, transport modes, equipment, and operational strategies to improve supply chain sustainability and lower costs from goods movement.
It supports global energy security and offsets environmental risk for companies and countries.
It reduces freight transportation-related climate change and air pollutant emissions by accelerating the use of advanced fuel-saving technologies.
Look for the SmartWay logo to know that your food is being transported according to the best available efficiency technology and carbon data.