Employee Wellness Programs
On January first, The U.S. Equal Employment Opportunity Commission (EEOC) rules on employer-offered wellness programs went into effect. These rules, issued in May 2016, provide guidelines on how these wellness programs must remain fair with respect to all employees and their rights to privacy.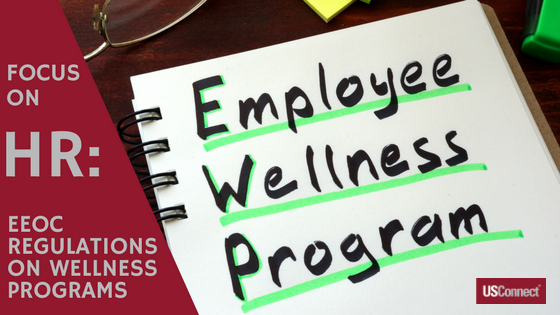 Specifically, the rules offer specific limits that will keep wellness programs in compliance with two federal laws: the Americans with Disabilities Act (ADA), which "prohibits discrimination and guarantees that people with disabilities have the same opportunities as everyone else to participate in the mainstream of American life," and the Genetic Information Nondiscrimination Act (GINA), which "prohibit[s] discrimination on the basis of genetic information with respect to health insurance and employment."
The rules come as a response to the recent increase in employee wellness programs: initiatives that offer health insurance discounts to employees who participate in fitness and weight loss programs. Many of these initiatives collect personal medical information, including through the use of biometric screening— potentially creating a risk of privacy violations.
The new EEOC rules are designed to provide protection from such violations and also from giving employers the opportunity to discriminate against employees for health issues. According to the EEOC, "[The rules] seek to ensure that wellness programs actually promote good health and are not just used to collect or sell sensitive medical information about employees and family members or to impermissibly shift health insurance costs to them. The ADA and GINA rules require wellness programs to be reasonably designed to promote health and prevent disease."
Under the new rules, "Information from wellness programs may be disclosed to employers only in aggregate terms." Further, "The value of the maximum incentive attributable to a spouse's participation may not exceed 30 percent of the total cost of self-only coverage." Since financial incentives have been linked to increased employee wellness, these rules may immediately affect the many companies that offer these wellness programs.