Easter has come and gone, but many of us are still finishing up the hard-boiled eggs that the Easter Bunny left. Given this season of rebirth and renewal, it's a great time to check in on the incredible, edible egg.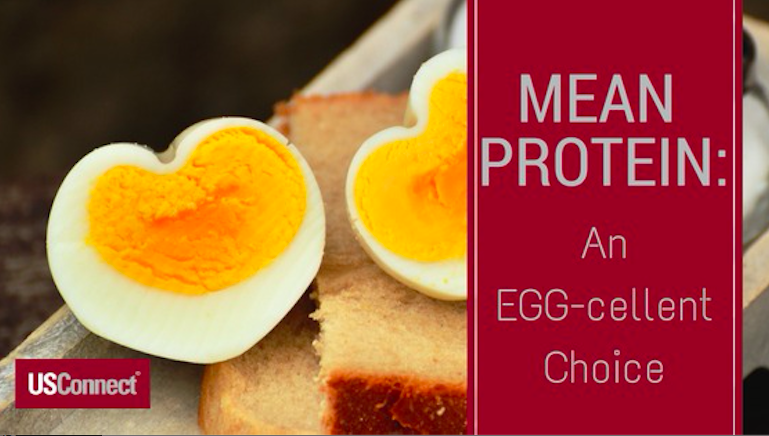 Egg-cellent Nutrition
Eggs have been called "the perfect protein." Going back to prehistoric times, most animal protein required finding, killing, and preparing meat, but gathering eggs just required foraging from inattentive fowl.
Today, a large chicken egg contains six grams of high-quality protein and high levels of iron, lutein, and choline. Eggs contain zero grams of carbohydrates and sugars, and although they do contain five grams of fat and 187 milligrams of cholesterol, multiple studies have found that there is no link between eating an egg a day and the risk of heart disease or stroke.
Types of Eggs
From a nutritional perspective, there is no difference between brown eggs, white eggs, free-range eggs, cage-free eggs, cruelty-free eggs, or any other kinds of hen eggs. The color of the egg depends on the breed of the hen, and while the size of the egg will have an impact on the nutrition content (e.g., a tiny quail's egg will have less of everything than a giant duck's egg), there is effectively no nutritional difference among different types of eggs.
Basic Eggs
Hard-boiled eggs are an easy, portable, protein-rich snack. Place eggs in a pot of cold water, and bring water to a boil. As soon as the water boils, remove pot from heat and let stand for 9-15 minutes, depending on the size of the egg and how "hard" you like it. Cooking eggs for less time results in slightly soft, bright orange yolks that can be spread on a cracker or bread. Cooking eggs longer will result in a paler yellow, almost greenish yolk with a crumbly texture. For best results, put eggs in cold water (to keep them from continuing to cook) and peel immediately. Fun fact: older eggs are easier to peel than fresher ones.
Soft-boiled eggs take much less time to prepare than hard-boiled eggs, but they're not nearly as portable. For runny, soft-boiled eggs, cook as above, but remove eggs from water after 4-6 minutes. Soft-boiled eggs don't need to be peeled; you can eat them right out of the shell with a spoon, or lop off the top of the egg and pour it over a salad of brightly colored vegetables. As discussed in our post on food pairings, the fat from the egg helps your body absorb the healthy carotenoids from the vegetables.
Scrambled eggs are not particularly interesting by themselves, but they lend themselves to countless variations and additions (to be explored in a future post). For basic scrambled eggs, crack eggs into a bowl and mix well with a whisk or fork until the white and yolk are well combined. Whisk in two tablespoons of milk per two eggs. Pour mixture into a hot nonstick pan (optional: heat butter or oil in the pan first), and using a rubber spatula, lift and fold the eggs until they form a pebbly consistency. Remove from heat immediately when they are cooked to your desired dryness, and add salt and pepper to taste.
Fried eggs are your better basic diner order. Put a teaspoon of oil or butter in the bottom of a hot, non-stick pan and break eggs carefully into the pan. With the heat on low, watch the yolk carefully as it changes from a dark, translucent orange to a light, opaque yellow. For sunny-side-up eggs, take eggs out of pan immediately. For over-easy, flip the eggs and cook for another 60 to 90 seconds. As fried eggs require butter or oil, they are a less healthy choice. However, try throwing a fried egg onto a bed of dark leafy greens—like spinach.