What is the participation rate for your wellness program? Unless your company is one of the rare ones with over 65 percent involvement, technology may help to engage more employees. Specifically, virtual fitness training may provide the convenience and cost-effectiveness that has been missing until now.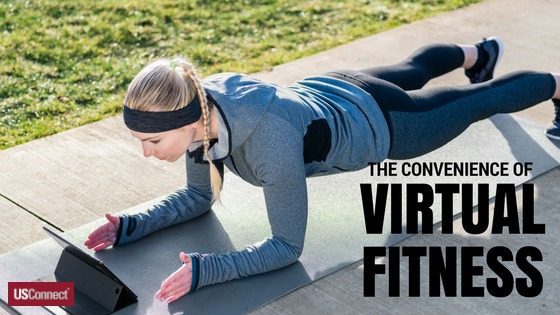 Fitness training is one of the many activities that has changed with the advent of the internet. Whereas meeting with a trainer once necessitated physically going to a gym or fitness studio, the internet has enabled real-time audio and video communication between trainers and clients. Virtual trainers work remotely with their clients, creating customized workouts and providing encouragement and guidance.
The benefits of virtual training are significant:
Customized workouts to meet clients' fitness goals
Costs that are drastically reduced from those of in-person fitness training
Increased flexibility for clients who can work out at their own pace and in the time and place of their choosing
These benefits are especially important in the realm of wellness programs, where they can increase participation and decrease costs to the company. A study published in the Harvard Business Review found that lack of awareness and inconvenience were the two most commonly stated reasons why employees do not participate in available wellness programs, with lack of employer support also playing a strong role. Survey respondents also cited a desire for programs to be personalized to them, not one-size-fits-all.
In many ways, virtual training seems like a panacea for many problems of wellness program participation. However, more HR professionals know that there's no such thing as a magic bullet. Virtual training programs are only as good as their trainers, and like in the real world, not all trainers are equally qualified. This makes online training especially risky, since meeting virtually could make it easier for trainers to fake their credentials. Also, fitness training might sometimes require in-person communication for trainers to help clients improve their form on certain exercises where poor form might cause injuries. This is especially true for beginners, who are likely to need more in-person support.
If your wellness program numbers need a boost, investigate whether virtual trainers may help your employees take control and improve their health.