Your definitive guide to citrus
By December, summer fruits are a distant memory: except for those shipped from South America. For closer-to-home fruit, 'tis the season for citrus. During the winter, citrus fruit is grown extensively in Florida and California, so it's widely available across the United States for several months.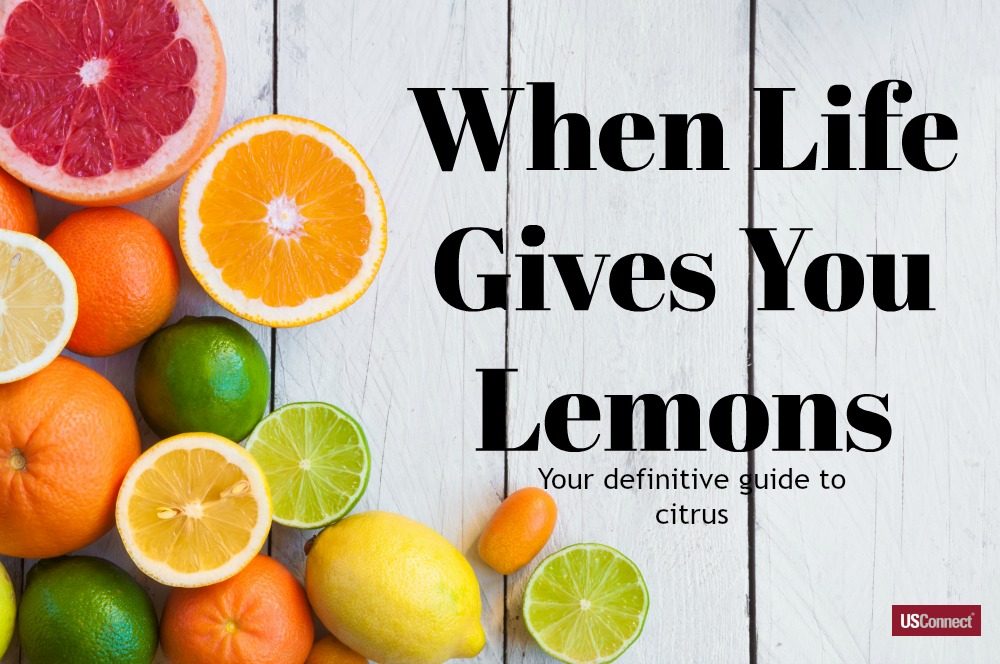 We recognize citrus for its tough, bitter outer rind, its soft white inner layer, and its delicious, juicy, sweet/sour inside. Most citrus is very high in vitamin C, fiber, and antioxidants called flavonoids, so it's an excellent, healthy snack. Here's the inside scoop on our favorite winter fruit.
Pomelo (citrus maxima) is the largest commonly available citrus fruit. One of the four original (non-hybridized) citrus fruits, the pomelo looks like—and tastes like—a large, sweet grapefruit, but it's a little less bitter.
Grapefruit (citrus paradisi) is an accidental hybrid of the pomelo and the orange. It is actually higher in sugar than many other citrus fruits, but its high citric acid and ascorbic acid content can make it taste sour. Because of its high acid content, grapefruit and grapefruit juice can interfere with many medications, so check your medicine bottles before enjoying.
Orange (citrus × sinensis) is one of the easiest-to-find fruits, not only in the winter, but all year long. Naval oranges, with their thick skins and sweet taste, are most common, but look further to find blood oranges, Valencia, and Cara Cara varieties; they each have a different flavor, texture, and juice. Try a taste-test!
Mandarin (citrus reticulata) is actually a form of orange. Mandarins are smaller than many oranges, and their skin is often looser, so they're easier to peel. Common mandarin breeds are clementines, tangerines, and satsumas. Of these, clementines are the easiest to find. Often sold in large bags or boxes, they are seedless and easy to peel, making them lunchbox favorites for adults and children alike.
Kumquat is the smallest citrus fruit: about the size of an acorn. Its skin is so soft that the fruit can be eaten whole, either fresh or candied.