Flu 2018: How to Protect Yourself
Buckle up: this year's influenza virus (flu) is a doozy. Every year, the U.S. Centers for Disease Control (CDC) tracks how widespread the flu is in each state. And this year, for the first time in 13 years, flu activity is "widespread" across the entire continental United States; only Hawaii has escaped the 2017-2018 flu season.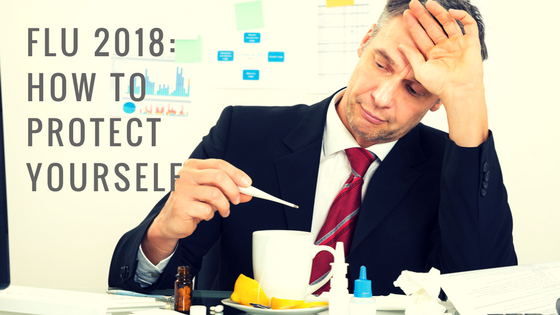 This year's flu features the H3N2 strain of the influenza A virus, which is more difficult to treat and deadlier to vulnerable populations, like infants and people over 65 years old. H3N2 is also much more difficult to prevent with the flu vaccine. The CDC reports that "flu vaccines provide better protection against influenza B or influenza A (H1N1) viruses than against influenza A (H3N2) viruses," with average vaccine efficiency of only 33 percent against H3N2 viruses, compared with 61 percent efficiency against H1N1, and 54 percent against Influenza B.
So does that mean you should just skip the flu vaccine? Absolutely not! Even if it's only 33 percent effective, it will help you to reduce your chance of getting the flu by one third? If you haven't gotten your flu shot yet, it's not too late; flu seasons can often stretch into May, and the CDC is starting to see more strains of influenza B and H1N1 show up as well. So run, don't walk, to your nearest pharmacy to get this vaccine.
Apart from getting the vaccine, the CDC also recommends these precautions to keep the germs at bay:
Avoid close contact.
Stay home when you are sick.
Cover your mouth and nose when sneezing or coughing.
Clean your hands.
Avoid touching your eyes, nose, or mouth.
Practice other good health habits.
You can also boost your immune systems with heathy choices from USConnect's fresh meals, snacks, and beverages. Look for antioxidant-rich foods like spinach and blueberries, or vitamin C-rich citrus. Drink plenty of fluids; get plenty of rest, and hopefully you can avoid the flu when it comes knocking.