In summer, as more people are enjoying beach vacations and other waterfront activities, they are also consuming more fish and seafood products—some at their destinations and some that they may be grilling at home.  But how confident can you be that the seafood you consume is safe?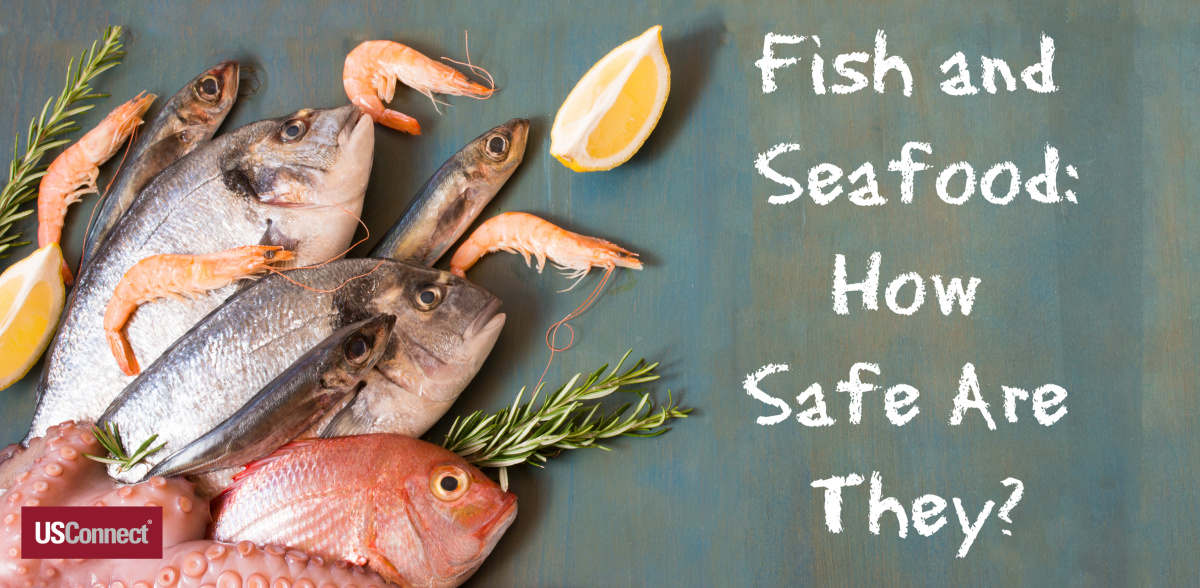 Who Controls (and Monitors) Seafood Safety?
In the United States, highly integrated programs within agencies of the federal government, various state regulatory agencies, and private industry work together to ensure the safety and quality of seafood products for consumers:
The FDA (US Food and Drug Administration) has the chief responsibility for the safety of seafood products in the United States. In 1997, it established a regulation requiring all seafood processors and retailers to utilize food safety controls (known as HACCP) "to identify any food safety hazards that are likely to occur and to implement a system of controls at critical steps in their operation to prevent, eliminate, or reduce these hazards to an acceptable level." It also requires any entity in a foreign country that exports seafood to the US to implement the same system of controls. In addition, it monitors food imports and issues alerts for foods that do not meet US standards.
A USDA (US Department of Agriculture) regulation requires that seafood sold in large retail stores has a label which identifies its country of origin. So, when shopping for seafood, you can check the packaging to see country of origin labeling on the package. The United States imports more than 80% of the seafood we eat, but a large portion of it is actually caught by American fishermen, exported overseas for processing, then re-imported to the US.
NOAA (National Oceanic and Atmospheric Administration) has among its diverse functions the management of the US fishery resources in territorial waters and operates a voluntary seafood inspection and grading program to ensure safe, high-quality seafood. Its consumer safety inspectors travel to fishing vessels, processors, and cold storage facilities around the world to evaluate seafood processors and retailers who have requested an inspection or who are under investigation. These businesses are considered to be approved establishments if they pass the inspection but must still comply with regulatory inspections by the FDA.
The CDC (Centers for Disease Control and Prevention) carries out investigations concerning all foods including fish and seafood and gives recommendations to the medical community for prevention and treatment.
The US EPA (Environmental Protection Agency) along with the FDA sets standards for allowable levels of contaminants in fish caught recreationally and works with the FDA on managing risk in commercial fishery products.
State Regulations – Each state has regulations regarding the harvesting, processing, distribution, and sale of fish and seafood products within its boundaries. States also work with the FDA in implementing the National Shellfish Sanitation Program (NSSP) to ensure the safety of bivalve molluscan shellfish (clams, oysters, and mussels) sold in the U.S. These agencies also inspect all food processing plants, wholesale, distribution, and warehouse firms to ensure that they are handling, storing, processing, and transporting all food including seafood in a safe and sanitary manner. They have specific regulations for food retail stores, and state or local agencies inspect restaurants and other food service establishments that sell prepared food including seafood for consumption away from home.
Fish from recreational fishing in the ocean, estuaries, in freshwater lakes, ponds,          rivers, or streams supply approximately one-fifth of the fish and shellfish eaten in the US. These products do not fall under the same regulations as commercial seafood products, but the regulations of most states prohibit the sale of recreational  fish without a commercial harvester's license. Food safety concerns related to fishing in these waters is governed by state fisheries and health agencies.
Knowing that all of these agencies are involved in protections for consumers is reassuring, but you can do your part when shopping for seafood to cook at home by purchasing from reputable dealers who will be able give you more information on the seafood they sell and its country of origin.
To learn more, click here.