Taking Care of Your Mental Health During the COVID-19 Crisis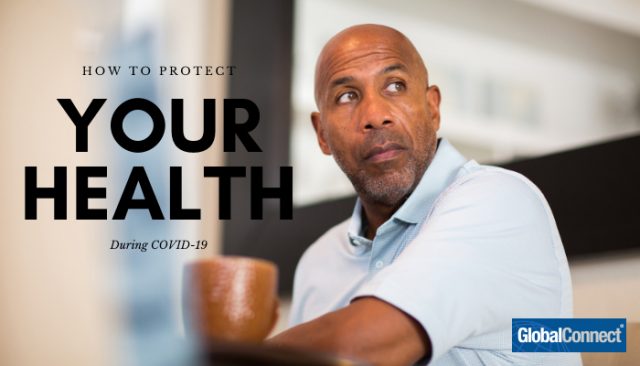 The COVID-19 pandemic is something most of us have not experienced in our lifetimes. The disruptions to our daily lives that have happened over the past week, and which will likely continue to happen for weeks to come, are difficult and challenging for everyone. These changes impact every aspect of our lives from our financial stability to our health, our children, our aging parents, and more.
While this shutdown of life-as-we-know-it is going to be challenging, it is necessary to do our part in helping to control the spread of COVID-19 in the U.S. Closures of schools, colleges, restaurants, and other establishments may seem extreme, but experts are telling us they are crucial right now to try and "flatten the curve" of this viral outbreak. "Flattening the curve" is the idea of slowing a virus' spread so that fewer people need to seek treatment at the same time.
This is why the U.S. and many other countries are implementing "social distancing" guidelines that limit the number of people going out in public and large group gatherings. The "curve" researchers are talking about refers to the projected number of people who will contract COVID-19 over a period of time. The goal with social distancing is to prevent a sharp rise in the number of people with the virus so the nation's healthcare systems do not become overloaded beyond their capacity to treat people, as is currently happening with devastating results in Italy.
More than likely, you are already experiencing the effects of closures and social distancing. That may mean your children's schools are closed or your company is having employees work from home for a few weeks, or both. Most of us are accepting staying at home for the time being as the new norm. This means not going out to eat, not visiting movie theatres, the gym, or other public places, and no playdates or other gatherings.
Protect your mental health
Just as important as protecting your physical health during this pandemic is protecting your mental health. Uncertain times such those we are experiencing right now can have a significant impact on your mental health. You are likely to feel stress surrounding what these shutdowns will mean financially for you and your family, what it will mean for your children's education, and for your parents and other elderly family members' health. All of this uncertainty can increase anxiety, and if you already suffer from anxiety and depression, it can make it much worse.
Some tips to ease stress and anxiety during this national crisis and help protect your mental health include the following:
Limit reading or watching repetitive coverage of the virus on various media. It will only make you more anxious. Stay informed by designating just one hour a day to read updates from trusted news sources—social media is notorious for spreading false information. An overload of information and the 24/7 news cycle will only increase your anxiety during these uncertain times.
Focus on the things you enjoy at home.  Replace social media and news with reading books, watching movies or shows, or listening to podcasts that entertain you and uplift you.
Maintain relationships, but do so virtually.
Since you can't visit with elderly family members right now or with other friends, make time to engage in video chats, phone calls, emails, and texts. You and your kids can plan weekly video chats to stay connected with friends and to check in on elderly relatives. 

Add structure to your day.
Having a schedule will give you a feeling of control, which is important right now. Kids will benefit from having a daily schedule since it will help them to focus on things they need to do and will help to divert them from thinking about the virus. This is especially important if you will be working from home, and/or if your children will be participating in online learning during this time.
Create a plan for yourself and your family. Keep a list and use it; include needed supplies like food and medications, as well as contacts for your doctors and other important numbers. Using a list will give you a feeling of control in this unpredictable situation.
Practice self-care. Get back to the basics—get enough sleep, eat well, practice good hygiene, and get some exercise. You can work out at home, or better yet, get some fresh air by going for a walk, a run, or a bike ride in your neighborhood while still maintaining social distance. Experts agree that the best thing we can do during this health crisis is to take care of ourselves.
Remember to breathe. If you feel yourself starting to tense up and become anxious about this pandemic, take a time-out and practice deep-breathing exercises.
"Maintaining balance in daily life and not letting your day be consumed by the 'next headline' is important to maintaining perspective in the uncertainty of daily life," said Nathaniel Van Kirk, PhD., coordinator of inpatient group therapy at McLean Harvard Medical School and the coordinator of clinical assessment at McLean's OCD Institute.