Preparing balanced meals is a top goal for most of us, although we don't always have the time, energy, or ingredients to make it a reality. And let's face it, our own skill in the kitchen sometimes leaves us a little short, and the family starts begging for take-out alternatives.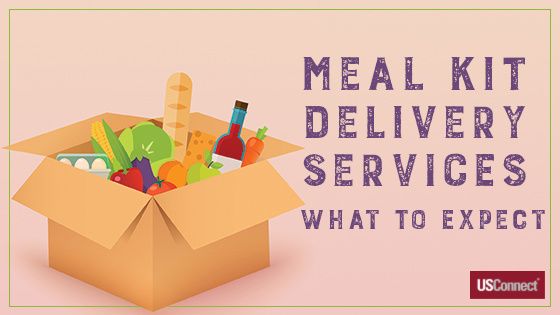 If you are struggling to satisfy picky eaters, can't find the time to get to the store and plan out healthy meals, or if you are facing specific eating restrictions among your family members, you might want to consider a meal-kit delivery service. These have become wildly popular because they are so convenient and offer great meal options. Catering not only to different cuisine preferences, but also to a variety of dietary restrictions, this could be your solution to those hectic nights when you really don't have time to go to the grocery store and plan out dinner.
There are many different services available, but the plans are all similar. Just select which service you think would provide the types of meals best-suited to your family's preferences, and then when you sign up, you choose how many meals you need per week. The services have some variability in cost, but they average out at about $9-$12 per meal. Many offer promo-codes, so before signing up, do some online searches to locate potential cost-saving coupons. It's also a good idea to determine what time frame is needed when cancelling so that you will know in advance of taking any vacations or should you want to try a competitor for a while.
What Can You Expect?
You will receive high-quality, fresh foods in your kit, along with recipes and everything you will need to create your meals. You do need to have some basics on-hand, such as salt and pepper, cooking oil, and possibly eggs; all other ingredients are supplied in your kit. You do also need to have your own pots and pans, knives, and occasionally an item such as a blender, cheese grater, or mixer.
Tailored Options and Extras
Some meal-delivery services provide optional extras, such as the available wine-pairing offered by Blue Apron, or the select cuts of specialty meat which can be purchased as an add-on from Home Chef or Sun Basket. Want to enjoy a decadent dessert after that amazing dinner? PeachDish and Plated are two that offer a dessert option.
If you are trying to tailor your diet around specific restrictions such as gluten-free, vegetarian, vegan, or the Paleo-diet, then you may be surprised to learn that choosing a meal-kit delivery system might be an easier way to stick to the plan than going it alone. The Purple Carrot offers exclusively vegan meals, while Sun Basket has vegetarian, Paleo, as well as gluten-free choices. While some services only have a few recipes to select from each week, others have a wide assortment, so you should shop around to determine which service will best meet your needs.
In addition, some services assume that the person cooking has experience in the kitchen and there is variability in how much instruction you receive. Some very helpful resources offered by BlueApron and HelloFresh are their apps and video tutorials. This can really be a great asset for those among us who don't have a lot of cooking experience and may need a little added help.
Whatever you are looking for, you can find a meal-kit delivery service that fits the bill with just a little looking. Signing up online is easy and straightforward, and with most you can pause or cancel your subscription just as easily. Below are some links to popular meal-kit delivery sites: