Unlike trendy superfoods (chia, seaweed, or coconut water, anyone?), the movement toward increased consumption of fresh food—and rejection of packaged, processed products—looks like it's here to stay. As we've been reporting for the past three years, millennials (people born between 1980 and 2000) are the primary drivers of this shift toward fresh, but people across generations and cultures are jumping on this wagon. This greater emphasis on freshness is evident in fast food chains, grocery stores, and workplaces, especially those with micro markets like USConnect's Bistro To Go!®.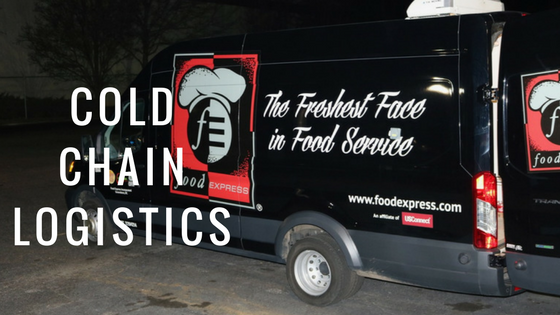 The increased demand for fresh food has far-reaching implications for foodservice operations. The logistics of transporting and stocking fresh food is much more complicated than that of packaged foods with shorter shelf lives. This handy chart shows the shelf life of many common foods; note that while some fresh foods, like cheese, yogurt, and apples, can last up to a month in a refrigerator, other common workplace meals like lunch meat last only a week.
With the high perishability of many fresh food items, optimized cold chain logistics are of the utmost importance. "Cold chain logistics" entails the packing, storage, and transportation of temperature-sensitive products along a temperature-controlled supply chain. One logistics expert notes: "The cold chain is thus a science, a technology, and a process. It is a science since it requires the understanding of the chemical and biological processes linked with perishability. It is a technology since it relies on physical means to insure appropriate temperature conditions along the supply chain. It is a process since a series of tasks must be performed to prepare, store, transport and monitor temperature sensitive products."
To offer consumers longer shelf lives for their fresh foods, transportation speed is of the essence, and storage time needs to be minimal. This is creating a "paradigm shift" in the logistics business, with providers changing their business models to meet consumer demand. "Reefers"(refrigerated trucks) are becoming more and more common; the next one you see may be delivering your next fresh meal, so let it through!