If you're like 41 percent of Americans, you made a New Year's resolution this year. And if you're like 21 percent of Americans, your New Year's resolution had to do with losing weight or eating healthier. Unfortunately, if you're like 91 percent of Americans, you will not be successful in fulfilling your resolution.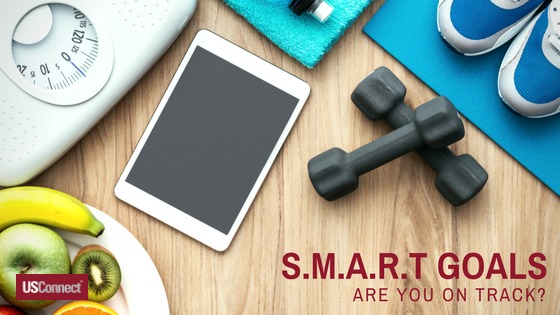 While there are many factors that contribute to a person's success or failure in achieving his or her goals, one way to improve the chances of success is to change the goals themselves. Someone whose goal is to lose 50 pounds or to only eat salads for every meal is likely to be disappointed by his/her results. If your goals are unrealistic, you're unlikely to be able to achieve them.
How are your goals? Are they SMART? Use this acronym to do a reality-check on your resolutions:
Specific
Measurable
Achievable
Realistic
Time-bound
Although the idea of the SMART goal originated in business management in the early 1980s, it provides an excellent guide for nutrition and fitness resolutions. When you set your goals, ask yourself this question: are they SMART?
Specific: Instead of setting a general goal, such as, "I will eat more vegetables" or "I will eat more fiber," be specific in what actions you will take: "I will eat five servings of vegetables a day" or "I will eat at least 25 grams of fiber a day."
Measurable: Vague goals are easier to ignore. Make sure your goal is something you can measure and record your progress in accomplishing. If you want to get at least 20 minutes of cardiovascular exercise a day, you can keep track of it, especially with fitness trackers.
Achievable: This is a big one for nutrition and fitness goals. If fresh food is not easily available at work, then it may be hard for you to eat vegetables three times a day. If you live in a very cold climate, it may not be feasible to walk outside every day, so you should find a way to exercise indoors.
Realistic: You need to know your own personality and how you react to challenges. Is it realistic for you to cut out sugar for 30 days, or is that something that will be too difficult? Would it be more realistic to cut down on sugar, like to 10 grams a day? Realistic goals are much easier to keep.
Time-bound: Set a time frame for your goal, like for the month of February or the first quarter of the year. Knowing that you have a start and end date will help you do what you need to do to meet your goal.