February is American Heart Month, a designated time led by the American Heart Association to help raise awareness of heart disease, and to encourage people to live a healthy lifestyle by making small changes that can lead to better heart health.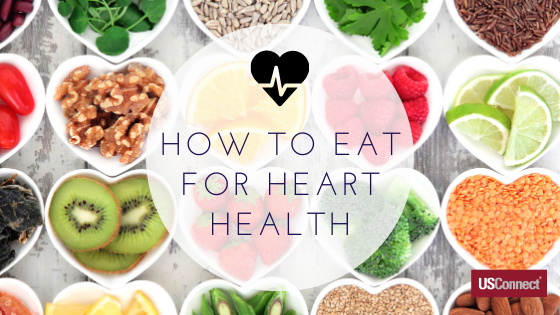 One of these small changes is eating a healthy diet, and it's one of the best things you can do for your heart. There are certain foods that can help lower blood pressure and reduce cholesterol to help lower your risk for heart disease. Working these foods into your diet on a regular basis is a simple lifestyle change that can have big benefits for your heart health.
The Centers for Disease Control and Prevention (CDC) caution that eating foods high in fat, cholesterol, or sodium can be bad for your heart. Avoiding these types of foods or limiting their portions and incorporating more heart-healthy foods into your diet is a great way to reduce your overall heart disease risk.
A diet that is rich in whole foods, limits processed foods, and includes whole grains, nuts, fish, olive oil, and lots of fruits and vegetables is the best way to reduce your risk for cardiovascular disease. Making a few small swaps can make a huge difference.
These 15 foods are good for your heart, and you should include some of them in your daily diet.
1. Fish – Choose seafood that is high in Omega-3 fatty acids such as salmon, tuna, mackerel, herring, and trout.
2. Nuts – Snack on almonds or walnuts; just be sure to watch your portion sizes since nuts are high in calories.
3. Berries – Colorful berries like strawberries, blueberries, raspberries, and blackberries are full of fiber and phytonutrients that are great for heart health. Add a serving to your yogurt or cereal, or eat them as a healthy snack.
4. Seeds – Flaxseeds and chia seeds contain Omega-3s, fiber, and phytoestrogens that can boost heart health.
5. Oats – There's a reason oatmeal is the preferred breakfast cereal, as it can help reduce cholesterol and provide lots of other nutrients and fiber.
6. Legumes – Beans and lentils such as garbanzo, pinto, kidney, or black beans are high in fiber, B-vitamins, minerals, and more. Cook them in a chili or soup or serve them as a side dish at meals.
7. Red wine – If you crave that glass of wine after work, just make sure it's red and keep it at a 4-ounce serving to help improve your good cholesterol levels (HDL).
8. Soy – Edamame, tofu, and other soy-based foods are great to work into meals for a heart boost.
9. Vegetables – Choose red, yellow, and orange veggies that contain carotenoids for the best health punch. Eat veggies like carrots, sweet potatoes, red peppers, and tomatoes regularly to get the most benefit.
10. Leafy green vegetables – Eat your greens! Substitute spinach, kale, collard greens, or bok choy for lettuce in salads and sandwiches. Add broccoli and asparagus as sides for meals.
11. Fruits – Select fruits rich in beta-carotene like oranges, cantaloupe, and papaya.
12. Whole grains – An easy swap is to switch to whole grain breads, pastas, and rice instead of white-flour versions. The more whole grains you eat, including oats, rye, barely, and quinoa, the more heart benefits you get.
13. Avocados – Avocados are a great source of "good" fat and potassium that can reduce cholesterol and decrease heart disease risk.
14. Olive oil – Use it for cooking in place of vegetable oil, and add it to sauces and vinaigrettes to improve overall heart health.
15. Dark chocolate – You can still enjoy dessert, just replace milk chocolate with dark chocolate, and choose those with the highest percentage of cocoa to counteract the sugar content.