What! I just ate 460 calories! The label said 230 calories. This is a mistake almost everyone will sometimes make, especially if he or she is very hungry and grabs a snack to ease those hunger pangs. We don't focus on the serving size or the servings per container on the nutrition label. We only see in large print the number of calories.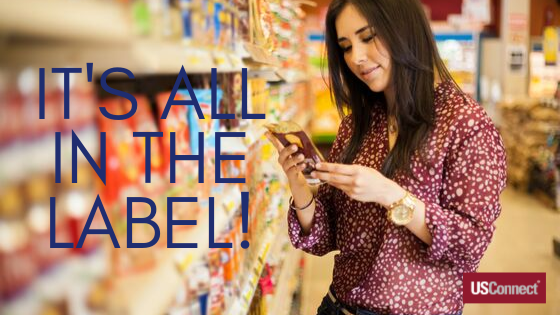 Help is on the way. As of January 2020, the Food and Drug Administration is requiring updated information on nutrition labels as well as a label design that will make it easier for consumers to choose foods that support a healthy diet.
On the new label, the number of servings will be shown in a bolder and larger font, and the serving size will represent more accurately the portion most Americans consume. The most noticeable information on the label will be the calorie count of a single serving.
The new label will also give you information about the amount of sugar or sweeteners that are added during processing or packaging of the food—listed as Added Sugar.
More Americans have deficiencies in Vitamin D and potassium which will be listed on the new label, but vitamins A and C will no longer be listed, since deficiencies in these two are now rare.
And the footnote at the bottom of the label more clearly explains the meaning of "daily value."
It should be noted that companies with more than ten million in revenue must comply with the new labeling by January 2020,  while single-supply manufacturers and companies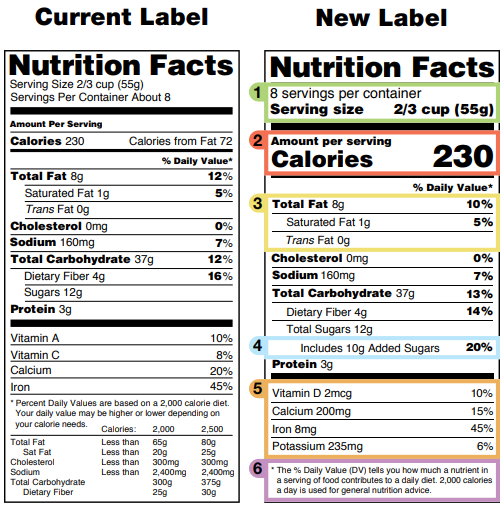 below the ten million revenue mark have until January 2021 to comply.
See the example of the current label and the new label (outlines show changes) that will appear in January 2020.