Americans work more than any other nation, take fewer vacation days, work longer hours, and retire at a later age. Many people feel that they cannot take time off and get their jobs done, or they have fears about job security. However, studies have shown that taking a vacation has much-needed physical and mental health benefits and that taking time off from work has never been more important than right now during the global coronavirus pandemic that has added even more stress to already over-taxed employees.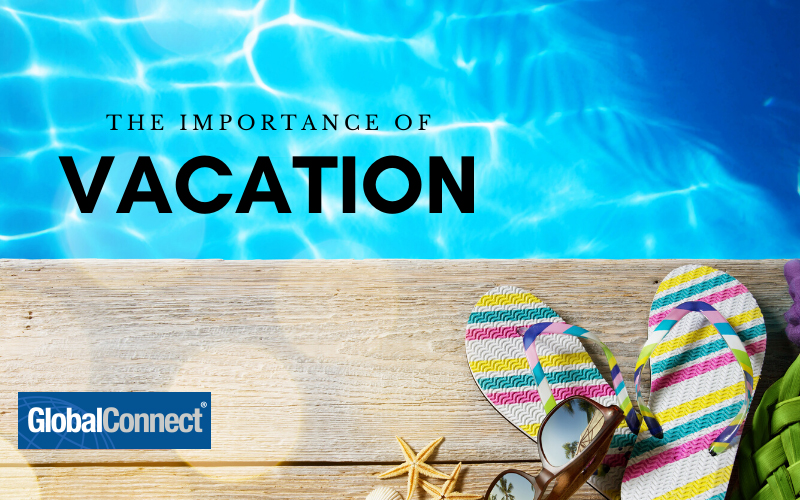 Business closures due to the pandemic have resulted in wage cuts and job losses for many workers. Many people are still working from home or furloughed. As a result, taking a week off or even a day off may seem like a huge burden to employees when the pressure to perform already feels greater, and vacation doesn't seem like a priority. But taking care of your mental health during such stressful and uncertain times matters now more than ever.
Preventing burnout
Vacation time, and even time off on weekends, is crucial for employees to maintain productivity, creativity, and prevent burnout, according to Simmy Grover, an organizational psychology instructor at University College London.
Burnout is inevitable if you never take a break from work, and that means not only taking vacation days but also mentally detaching from work on the weekend and during evenings at home. Taking time off should be viewed as a time to recharge and de-stress in order to be a better employee, make better decisions, and be more productive at work. Time off will allow you to manage your stress and maintain a sense of well-being.
Vacation during the pandemic
Like most everything else, your vacation plans may have been canceled due to the pandemic. Even if you can't take that European trip or visit Disney World, time away from work is so important right now, even if you just stay at home. Experts say the benefits of being away from work are basically the same whether you leave town or not.
You may not be able to go to many places right now, or you may not feel safe about going anywhere, but research into "staycations" shows that they have the same mental health benefits that destination vacations have.
Safe vacation ideas
If you do crave time away from home, there are some safe ways to take a vacation during the ongoing pandemic. Many people are staying closer to home and avoiding air travel, so consider exploring areas in your state that are within driving distance. A beach, lake, or mountain getaway can provide a much-needed change of scenery, and if you forgo staying at a hotel and opt for a private home rental, you can get away safely and engage in activities that still maintain social distance.
Being outdoors (while still socially distanced from others) is one of the safest places to be right now, so look into ways you can get away and participate in outdoor activities such as hiking, kayaking, cycling, or even just lying on an uncrowded beach. Camping is another great option that is naturally socially distanced; just be sure to check with campgrounds on what facilities are open and whether they have any restrictions.
Pack your own food, and plan to cook and eat at your rental or get takeout from local restaurants instead of dining out. Minimize your family's risk of infection by following all of the recommended guidelines including washing your hands frequently, cleaning surfaces often, maintaining social distance from others, and wearing a mask when in public. If you follow all of these recommendations, you and your family can still have a memorable vacation, and you'll feel refreshed and ready to get back to work when you return.
If getting away is not an option for you, taking a day off or even a week off to just stay at home and recharge will only help your mental health in dealing with work stress and the strain of the pandemic.