At the Society for Human Resource Management's (SHRM) annual conference last month, the SHRM Foundation teamed up with the American Association of Retired Persons (AARP)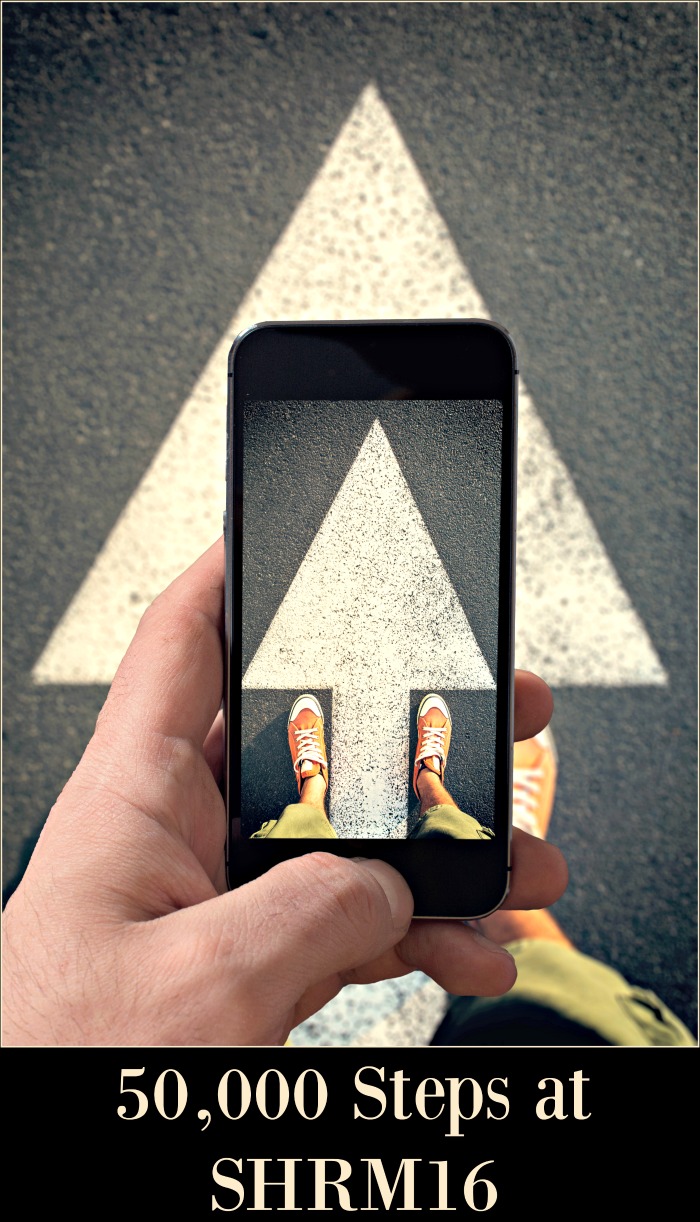 and Fitbit to host an epic step contest. In honor of the SHRM Foundation's 50th anniversary, participants were challenged to walk 50,000 steps in three days.
What makes the SHRM Foundation's Step Challenge so exciting and exemplary is its inclusivity. Although fitness-tracker company Fitbit was a partner in the challenge, participants did not need a Fitbit device to participate. Those who had one could use it; others could download the free Fitbit Mobile Track, and anyone who had their own device could use that and report their results. This flexibility allowed a greater number of people to join in the challenge: a whopping 3,500 participants!
Ashlee Smith, director of development for the SHRM Foundation, notes that it wasn't the number of steps that mattered; it was the camaraderie and how participants felt supported and encouraged. For companies looking to increase employee health and wellness, such a step contest provides an excellent model for how to get and keep people involved. Smith notes three factors for success that any organization can replicate:
Ensure that everyone can participate
Choose a challenge that doesn't exclude people who don't have a specific product, and consider setting different step goals, so that everyone can participate.
Encourage and build a community
The Step Challenge hash tag, #SHRM16Steps, gave all participants an opportunity to talk about the challenge and celebrate their hard work. Additionally, participants using the Fitbit app were added to a team where they could chat with other teammates and encourage each other. This type of camaraderie is crucial to encouraging a sense of teamwork and fun competition.
Plan the celebration(s)
Every step (pun intended) of the SHRM Foundation Step Challenge was meant to be fun and encouraging. Participants could pick up badges and ribbons to show their completion of 15,000 and 30,000 steps, and then all participants received a Step Challenge medal at the end of the challenge. Company-wide challenges could end with a victory party featuring healthy foods and some sharing of ideas for healthy living.
USConnect is proud to help HR professionals promote a healthy workplace. For more on "Making the Connection: Healthy Food, Healthy Workforce," check out our staff nutritionist's new video!
Happy stepping!