One of the decade's most popular diets is the Whole30: a 30-day elimination diet that claims that cutting certain foods from your diet can help with energy levels, aches and pains, weight loss, skin issues, digestive ailments, and seasonal allergies. In short, it claims, "This will change your life."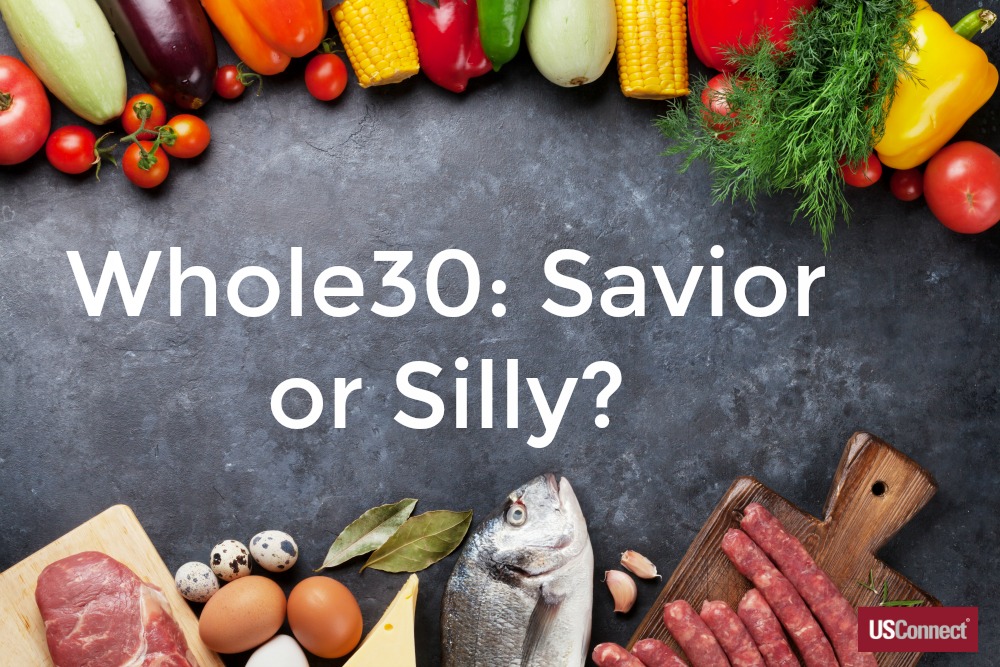 What can you eat on the Whole30 diet? For 30 days, "eat [only] moderate portions of meat, seafood, and eggs; lots of vegetables; some fruit; plenty of natural fats, and herbs, spices, and seasonings." What can't you eat? The Whole30 program is very restrictive. For 30 days, you must cut out all of the following:
Sugar, both real and fake. This includes honey, maple syrup, coconut sugar, xylitol, etc.
Alcohol, including any used for cooking.
Grains: not only no wheat-based bread or crackers, but also no rice, barley, quinoa, spelt, chia, bulgur, and all those other healthy whole grains.
Legumes, including all beans, peas, peanuts, and soy, which sneaks into many commercially-available foods.
Dairy, including milk, cheese, and yogurt.
Carrageenan, MSG, or sulfites, which can occur naturally or be added to many foods.
Any baked goods or "treats," even if they contain approved ingredients.
As you can read here, here, and here, views on Whole30 are extremely mixed. It is fairly similar to the paleo diet, which scientists have pretty thoroughly disproven. A panel of experts for U.S. News and World Report ranked Whole30 as #37 out of 40 diets, citing its overly restrictive rules and its lack of scientific support. One nutritionist fact-checked Whole30's claims about the harmful effects of substances like MSG, carrageenan, MSG, and sulfites.  Using data from the National Institutes of Health, the Centers for Disease Control, the U.S. Food and Drug Administration, the World Health Organizations, and others, he found that most of Whole30's statements on these substances are misleading, mostly false, or false.
Despite the lack of scientific support for most of its claims, Whole30's many defenders swear that they've lost weight, that they feel better, and that the diet has helped them make healthy, long-term changes. There are few dietitians who would disagree that most people should cut down on their processed food intake, not to mention their sugars and carbs. The Whole30 can help you make some short-term changes; nothing in the diet is likely to hurt you, and it just might help.